JJIES has supported in designing traditional and specialized electrical systems uniquely suited to the particular needs of each facility.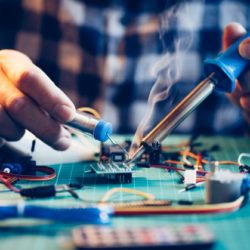 Our Offerings
Electrical Load calculations
Lighting layout
Lighting calculations
Cable, MCC sizing calculation
Electrical Single Line Diagram
Single line diagram-for fire detection and alarm system and gas based system
Lightning protection calculation
Lightning protection layout
Building management system
Small power distribution layout
Power distribution layout
Security systems layout
Fire Detector and Alarm Layout
Contact Us
For Business

: Do you have questions about how we can help your company? Send us an email and we'll get in touch shortly, or phone  

+91-8888813005 /+91-7798094872

between 07:30 and 19:00 Monday to Friday — we would be delighted to speak.
Note:

Your details are kept strictly confidential as per our Company Privacy Policy.